General Music at
Southwest Middle School
is for 6th, 7th, and 8th grade students. Students will learn music reading skills that will be practiced everyday. Students will also have the opportunity to use online skills through the use of Prezi. This class studies all types and styles of music around the world. Students will also have time working in groups in rotating centers.
---
Check out the website! Assignments are seperated by grade level. Assignments might be similar in name, but there might be different aspects that different grades do not have to complete, so make sure you are looking at the correct section for your assignment. Also, a new aspect, I will be blogging throughout the week about things we can do better as well as aspects that we might need to go back over, or reaffirm our thoughts about.
Schedule for Mr. Conner
7:50-7:55 Announcements

7:55-8:40 Enrichment

8:40-9:40 Planning

9:45-10:30 7th Grade Encore

10:35-11:20 7th Grade Encore

11:25-12:10 6th Grade Encore

12:15-1:00 6th Grade Encore

1:00-1:30 Lunch

1:30-2:15 8th Grade Encore

2:20-3:05 8th Grade Encore
How to Contact Mr. Conner
Email
curtis.conner@onslow.k12.nc.us
conner.scyoc@gmail.com
Phone
910-455-1105 School
828-442-5249 Cell
Powered by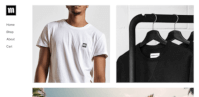 Create your own unique website with customizable templates.